Goodwood Revival / 1966 Ferrari 275GTB/6C 'Alloy' Berlinetta Chassis no. 08221 Engine no. 08221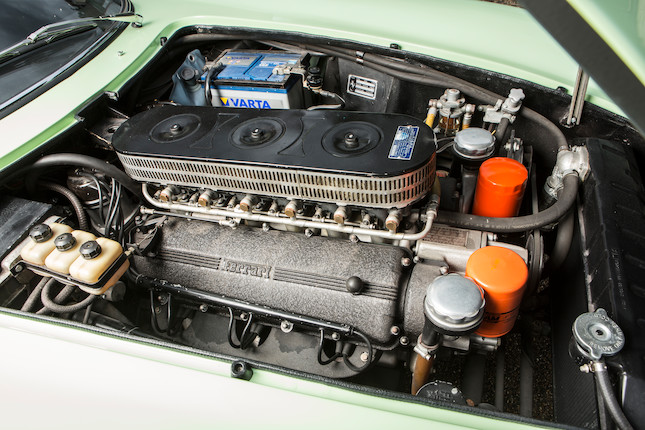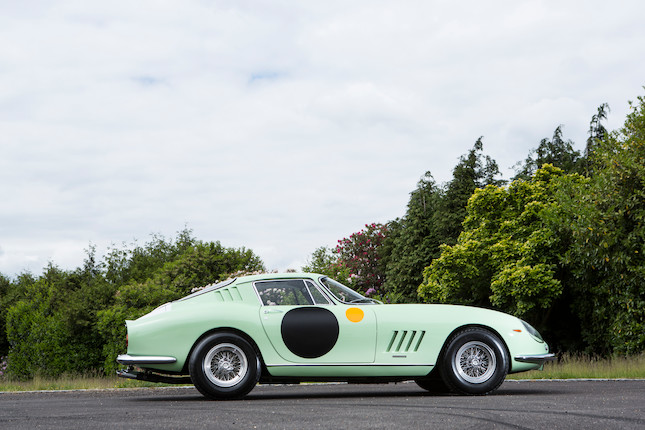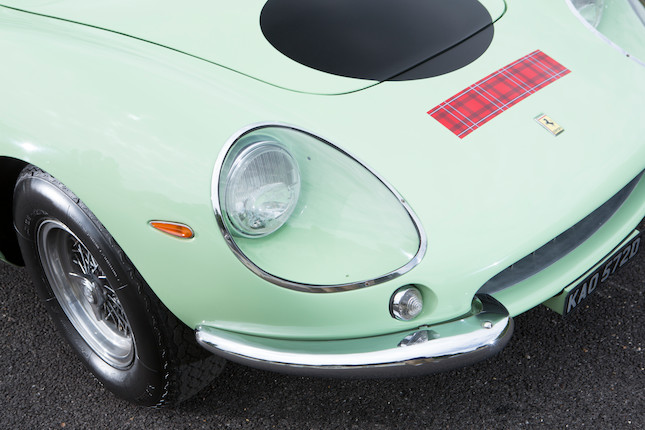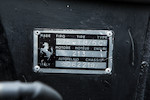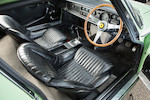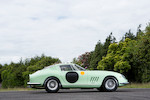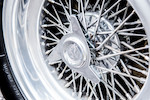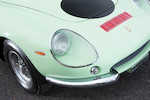 1966 Ferrari 275GTB/6C 'Alloy' Berlinetta
Coachwork by Pininfarina/Scaglietti Registration no. KAO 572D Chassis no. 08221 Engine no. 08221
12 September 2015, 13:30 BST
Chichester, Goodwood
Own a similar item?
Submit your item online for a free auction estimate.
How to sell
Looking for a similar item?
Our Collector Cars specialists can help you find a similar item at an auction or via a private sale.
Find your local specialist
1966 Ferrari 275GTB/6C 'Alloy' Berlinetta
Coachwork by Pininfarina/Scaglietti
Registration no. KAO 572D
Chassis no. 08221
Engine no. 08221

*The 7th right-hand drive 275 GTB built
*Ultimate specification: alloy body, six carburettors
*Sold new in the UK
*Classiche certification
Footnotes
'The 275 GTB is... a superlatively vigorous, very agile and quick automobile. Its comfort, the quality of its finish, the original lines of its bodywork all justify its exceptionally high price, for it is an exceptional automobile. It is a thoroughbred, with luxury devoid of excess, and a fiery temperament... ' Jose Roskinski, Sport Auto, July 1965.

When Ferrari's highly successful '250' series was superseded in 1964 by the '275', Pininfarina was once again called upon to work his magic for the Maranello concern, creating a true classic of sports car design for the 275 GTB. Penetrative nose, long bonnet, purposeful side vents, high waistline and short be-spoilered tail: these were all ingredients of the recipe, yet the result was so much more than merely the sum of its parts. The tail spoiler and cast-alloy wheels echoed developments first seen on Ferrari competition cars, while beneath the skin there was further evidence of racing improving the breed, the independent rear suspension - seen for the first time on a road-going Ferrari - employing a double wishbone and coil-spring arrangement similar to that of the 250LM racer. The adoption of a rear-mounted five-speed transaxle combining the gearbox and differential in a single unit helped improve weight distribution, and this feature would characterise future generations of front-engined Ferrari road cars. Body construction was entrusted to Carrozzeria Scaglietti, Ferrari's close neighbour in Maranello.

Now enlarged to 3.3 litres, the 60-degree V12 engine remained the familiar Colombo type, in standard form producing 280bhp at 7,600rpm. A higher - 300bhp - state of tune employing six Weber carburettors was available, and this was used for the handful of aluminium-alloy bodied 275GTB/C (Competizione) models built, though customers purchasing a 275 GTB for road use could also specify aluminium coachwork and/or the six-carburettor engine, as is the case with that offered here, chassis number '08221'.

Intended for customers who wanted to race, the Competizione was built in three series between 1964 and 1966. Following a pre-production prototype, the first series amounted to just three cars and differed from the road-going 275 GTB in both the detail of its chassis construction and style of bodywork. The second series adhered more closely to the standard model's specification, though it was readily identifiable by virtue of the alloy bodywork that featured an outside fuel filler cap and additional vents in the rear wings. Constructed for the 1966 race season, the third and final series comprised 12 examples. Landmark cars, the latter were the last competition GTs to be built by Ferrari's own racing department at Maranello, then headed by the legendary Mauro Forghieri.

Despite its near-perfect appearance, revisions to the original 275 GTB were not long in coming: a longer nose, enlarged rear window and external boot hinges being introduced towards the end of 1965. Mechanically the only major change was the adoption of torque tube enclosure for the prop shaft. The model's ultimate incarnation - the 275 GTB/4 - appeared in October 1966, the '/4' suffix denoting the presence of four, rather than the original's two, overhead camshafts. Sadly, by 1968 the progress of automobile emissions legislation had effectively outlawed the 275GTB and its like from Ferrari's most lucrative export market, the United States, and the model was phased out later that same year after a total of only 460 cars had been completed.

Chassis number '08221' has the long-nose alloy bodywork and six-carburettor engine, and is the 7th right-hand drive Ferrari 275 GTB built. The car was ordered new by Colonel Ronnie Hoare's Maranello Concessionaires and on 17th February 1966 was delivered to its first owner, Bertie Bradnack, who traded in his Ferrari 250 GT 2+2. Its first registration number was 'JJJ 4D'. The original colour scheme was Rosso Chiaro with black upholstery and grey carpets and roof.

Between 1971 and 1972 the Ferrari was owned by one J F A Rigby of Southwold, Suffolk and from 1973 by E T Victor Beazley of Leatherhead, Surrey. The registration changed to '8 PH'. Later in the 1970s, '08221' belonged to B M C Harnden of Chesterfield, Derbyshire and was reunited with its original registration, 'JJJ 4D'.

Its next owner appears to have been Jeremy Agace or possibly motor dealer Chris Drake, by whose company Chris Drake Collectors Cars it was advertised for sale in February 1985. By this time the car had been reregistered as '275 GTB'. Later in 1985 the Ferrari was purchased by Frederick Pesenti of London, during whose ownership it was extensively restored by marque specialists DK Engineering and Moto Technique, which involved removing the body from the chassis. In 1988 Pesenti sold '08221' to the UK dealer William Loughran and the car was reregistered as 'KAO 572D'. Swiftly passing through the hands of dealers Talacrest and Modena Engineering, the Ferrari passed in 1990 to the late Dodi Al Fayed.

In June 2007, '08221' was offered for sale at a UK auction, at which time the odometer reading was said to be 41,433 miles. Its next known owner was Andy Pegg. The Ferrari then passed via a succession of well-known classic-car dealers to DK Engineering, from whom Chris bought it in 2014. Since its acquisition, Chris has had the car repainted in the pale green livery of the famous Ferrari 250 GTO '3505', which was campaigned with distinction by Masten Gregory and Innes Ireland. It comes with all-important Ferrari Classiche certification, and earlier this year was used by Chris at his CarFest North charity event in aid of the BBC's 'Children in Need'.