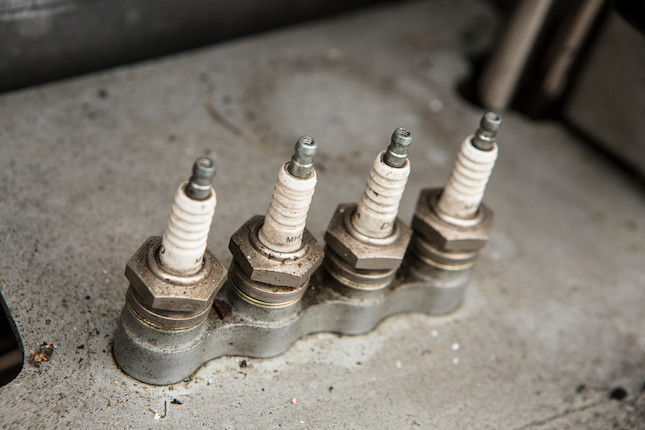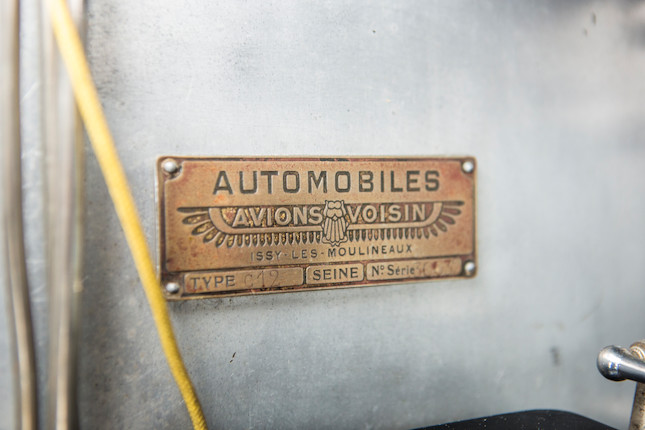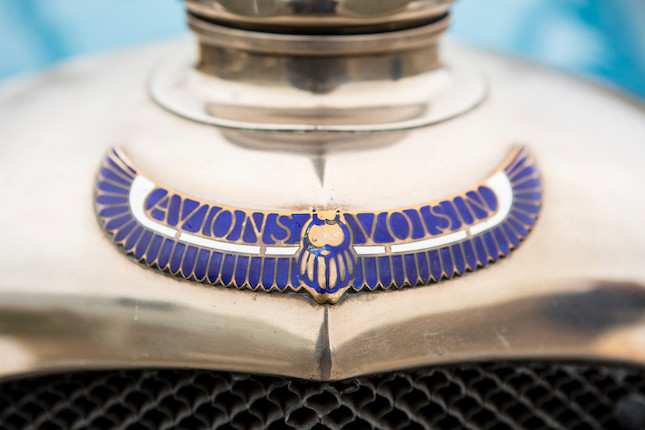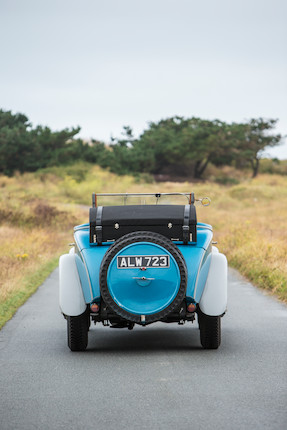 1927 Voisin C12 Tourer
Coachwork by R Duvivier Registration no. ALW 723 Chassis no. 30032 Engine no. M12/1/39
5 September 2015, 13:00 BST
Beaulieu, National Motor Museum
Sold for £219,900 inc. premium
Own a similar item?
Submit your item online for a free auction estimate.
How to sell
Looking for a similar item?
Our Collector Cars specialists can help you find a similar item at an auction or via a private sale.
Find your local specialist
1927 Voisin C12 Tourer
Coachwork by R Duvivier
Registration no. ALW 723
Chassis no. 30032
Engine no. M12/1/39

*Premier French make
*One of only 60 built
*The sole roadworthy survivor
*Fully restored to original specification
Footnotes
Gabriel Voisin was perhaps France's greatest aviation pioneer. In 1907 he built the first practical aeroplane capable of leaving the ground under its own power, and his Avions Voisin company was the first mass producer of aircraft in the world. But the end of WWI in 1918 brought a halt to Voisin's aviation ventures and forced him to look elsewhere to provide employment for his workforce.

After experimenting with motorised bicycles and a light two-seater economy car, Voisin decided to produce an automobile that would be unrivalled for prestige, comfort and speed. The resulting Knight sleeve valve-engined 4.0-litre Voisin M1 appeared in 1919. It was one of the first truly modern cars to be delivered after the Armistice and in 1920 was re-designated 'C1' in honour of Gabriel Voisin's dead brother Charles, though the mechanical specification remained the same. Voisin kept faith with the smooth and silent sleeve valve engine and gradually extended its use to the smaller models in the range. In 1927 Voisin introduced his first six-cylinder car, the C11, which was powered by a 2,326cc sleeve valve engine driving via a three-speed manual gearbox. Voisin's most successful model, the C11 and its derivatives remained in production until 1936; one such was the C12, which was powered by a 4½-litre sleeve valve six. Produced between 1926 and 1933, this top-of-the-range model was initially available only as a rolling chassis for bodying by independent coachbuilders. Factory bodied examples soon followed. Only some 60 C12s were built of which only three survive: this car and two bare chassis.

A unique survivor of a marque that created some of the most original cars of all time, this C12 was originally commissioned by a Parisian lady. It carries extra-large fuel tanks and an additional spare wheel to ensure journeys were undertaken with minimal disruption. The Voisin found its way to the UK in 1933 and languished in a barn in Essex for many years before eventually coming to the Channel Islands in the early 1980s. It lay un-restored in a local collection for many years until the current owner, a highly skilled engineer, acquired the car and set about a careful and sympathetic 'body off' restoration to original specification, including the exterior colour.

The restoration was undertaken with utmost consideration towards preservation, and the car still has the original exhaust in good serviceable condition, which is not so surprising considering how well it is engineered. When the rebuilt engine is running one has to listen hard to hear it.

Similarly well engineered, the open tourer coachwork is by R Duvivier of Levallois-Peret, Seine, France, a company specialising in high-quality bodies on upmarket chassis. We are advised that the hood and side windows pack away neatly, and that the original leather upholstery is in very good order. Some 6ft in height with the hood up and 18ft long, this imposing car is very big indeed and certainly possesses a formidable presence on the road. It has now covered some 2,000 miles since the restoration's completion in 2004, including a tour of the South of France in 2014.

An engineering marvel, this very special Vintage motor car is fully restored, comes with an old-style logbook and is ready to tour. One for the connoisseur.