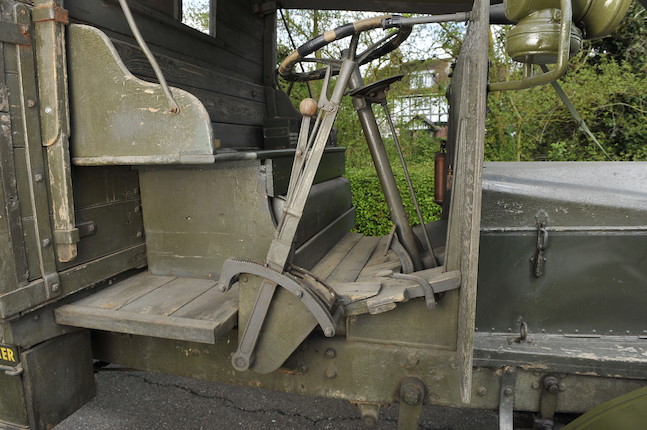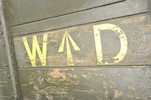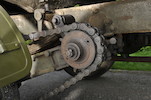 1914 Hallford WD Lorry
Registration no. PX 2031 Chassis no. 4061 Engine no. 901
14 June 2014, 15:00 BST
Staplehurst, Iden Grange
Sold for £34,500 inc. premium
Own a similar item?
Submit your item online for a free auction estimate.
How to sell
Looking for a similar item?
Our Collector Cars specialists can help you find a similar item at an auction or via a private sale.
Find your local specialist
1914 Hallford WD Lorry
Registration no. PX 2031
Chassis no. 4061
Engine no. 901
Footnotes
It was in 1906 that J & E Halls of Dartford in Kent acquired a licence to manufacture chassis for buses, lorries and other heavy motor vehicles from the Swiss firm Adolph Saurer, who had made internal combustion engines since 1888, built their first motor car in 1897-98 and introduced their first commercial vehicle in 1902. Halls called their vehicles "Hallford", which was the company's telegraphic address. The first three or four prototypes appeared in 1907, of which a three-tonner won a gold medal and special diploma in the Royal Automobile Club's Commercial Motor Trials. Halls capitalised on this success by building a commercial vehicle factory on the site of a former orchard and market garden north of their main works. By 1911 the company was producing a variety of models up to five tons' capacity designed by its chief commercial vehicle engineer Walter Wilson, inventor of the epicyclic gearbox; during the war he was one of the team who developed the first tank.

The company waxed lyrical about Wilson's lorries: "The construction of the Hallford is solid throughout, but it is not a cumbersome-looking vehicle... The Hallford is a clean-looker and has the appearance of a thoroughbred."

Hallfords were among the companies building Subsidy Scheme lorries, and this particular Hallford is one such. Powered by a pair-cast 5322cc four-cylinder engine, driving the rear axle by twin chains through a four-speed and reverse gearbox.

In the late 1950s it was acquired by Jack Sparshatt of J.H.Sparshatt & Sons, commercial vehicle dealers and body builders in Portsmouth. Jack Sparshatt found it in a glove factory at Slough, where it had remained under cover in a shed. It was said to be in virtually unused original condition. On 14 July 1957, this Hallford took part in the "Old Commercial Vehicle Rally" at Beaulieu, a seminal event that had sprung from a letter in Veteran & Vintage Magazine and which sparked the formation of the Historic Commercial Vehicle Club. The event's programme stated "Great War General Service Wagon, that could not have seen much general service as it is still in original condition". The authenticity of its restoration saw it chosen to go on display at the National Motor Museum at Beaulieu on a five-year loan from November 1972.

When the Sparshatt collection was sold in 1973, the Hallford was acquired by Michael Banfield.

Looking for all the world as though it was still on active service, this nicely patinated lorry is running well, and is likely to be in great demand for the many World War One commemoration events due to take place over the next four years.