Goodwood Revival / 1993 Porsche 911 Type 964 Carrera RSR 3.8-Litre Competition Coupé Chassis no. WPOZZZ96ZPS496067 Engine no. 62P85569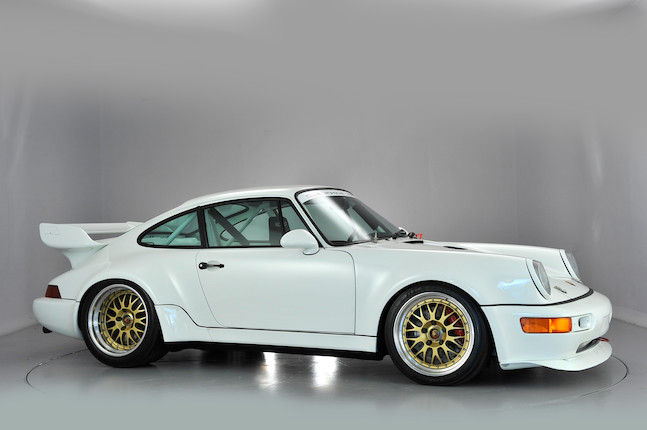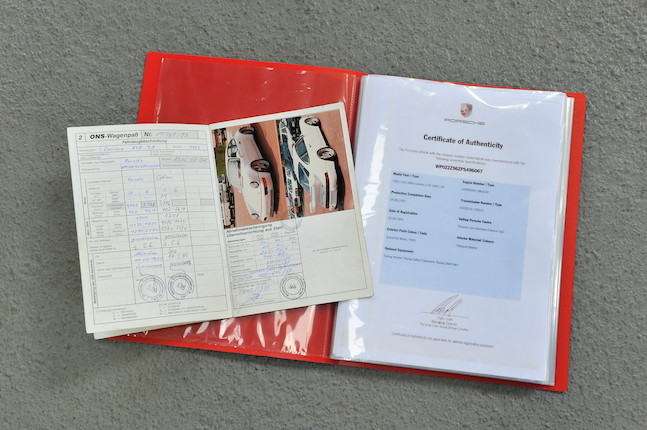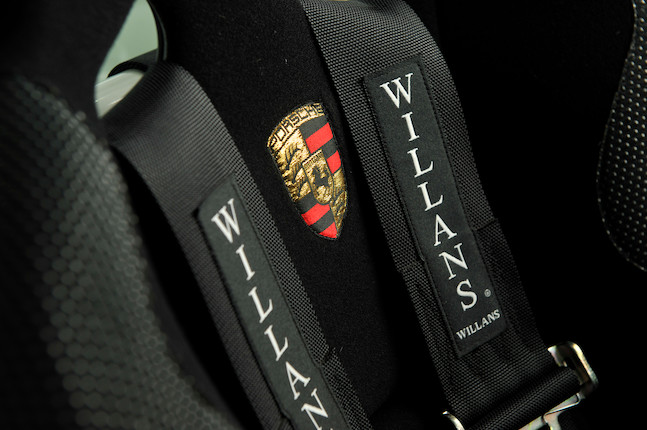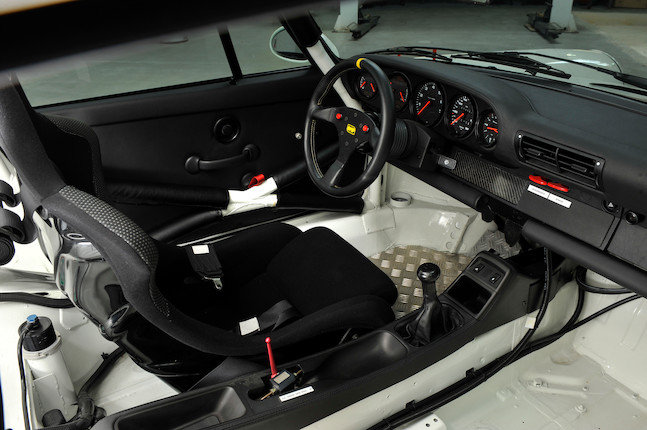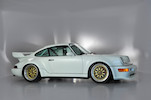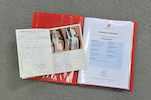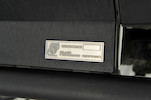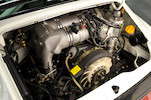 1993 Porsche 911 Type 964 Carrera RSR 3.8-Litre Competition Coupé
Chassis no. WPOZZZ96ZPS496067 Engine no. 62P85569
13 September 2014, 14:00 BST
Chichester,Goodwood
Sold for £449,500 inc. premium
Own a similar item?
Submit your item online for a free auction estimate.
How to sell
Looking for a similar item?
Our Collector Cars specialists can help you find a similar item at an auction or via a private sale.
Find your local specialist
Ask about this lot
Tim Schofield
Head of Department
1993 Porsche 911 Type 964 Carrera RSR 3.8-Litre Competition Coupé
Chassis no. WPOZZZ96ZPS496067
Engine no. 62P85569
Footnotes
'Directly from their Weissach shipping crates, RSRs have won outright at the 24 Hours of Spa and the 1000km of Suzuka. Interspersed was a class victory at Le Mans. Then came another overall victory at the 24 Hours of Interlagos.

'At the 24 Hours of Daytona, the RSR 3.8 not only swept the first four spots in IMSA's GTU class, but the lead car of the four also finished third overall – six places in front of the fastest WSC prototype. Weeks later... another RSR won its class at the 12 Hours of Sebring. It was fifth overall.' – Car & Driver.

Built for privateers to go international GT racing, the phenomenally successful RSR was one of the final developments of the Porsche 911 Type 964, which on its launch in1989 had represented a major step forward in the development of Porsche's long-running sports car. Two versions were offered - the Carrera 4 and Carrera 2 - the former marking the first time that four-wheel drive had been seen on a series-production model. Porsche had experimented with four-wheel drive on the 959 supercar, and many of the lessons learned from the latter influenced the design of the new Carreras' chassis and suspension. Face-lifted but retaining that familiar shape, the newcomers had been given a more extensive work-over mechanically, 87% of parts being claimed as entirely new. The pair shared the same 3.6-litre, flat-six engine, while power-assisted steering (another 911 'first'), anti-lock brakes and a five-speed manual transmission were standard on both, with the Tiptronic auto 'box a Carrera 2-only option. Its new engine enabled the 964 to out-perform the old '3.2' yet still met the latest emissions regulations.

Evoking memories of the legendary 2.7 and 3.0-litre RS and RSR 'homologation specials' of the 1970s, in 1992 Porsche introduced a Type 964 Carrera RS, which was a lightweight variant like its illustrious forebears. It was based on the 'Carrera Cup' competition car and sold exclusively in the European market. The Carrera RS retained the 3.6-litre engine, albeit boosted in maximum output to 260bhp, but for the following Carrera RS '3.8', the bore size was increased by 2mm for a capacity of 3,746cc. Maximum power went up to 300bhp and this M64/04 engine was installed in a wider, Turbo-style body, also used for the RSR competition version. It is estimated that only 55 of these 3.8-litre cars were made.

Car & Driver felt that the factory's claimed 320bhp for 'their' RSR was typically conservative, reckoning it was nearer 375 horsepower in actual fact, an estimate born out by the car's neck-snapping 3.7-second 0-60mph time, making it significantly quicker than a Dodge Viper of Ferrari F40. Equally impressive were the brakes, which proved capable of stopping the 2,679lb RSR from 70mph in only 150 feet.

This particular RSR was delivered from the factory in May 1993 to Joest Racing, the famous Porsche exponents and many-times Le Mans winners. Joest Racing's letter on file states that the RSR had been purchased for use in the newly conceived Warsteiner-ADAC GT Cup series. It contested two events with Ronny Meixer as driver, finishing 15th at Avus and 13th at Zolder, both of these events in May 1993. The RSR was not used again and in early 1994 was sold to a Mr (Harald) Weiland. Its accompanying ONS-Wagenpaß (competition logbook) shows that in 1995 Weiland entered the car at Zolder, Spa, the Osterreichring, Hockenheim and the Nürburgring. The next owner is recorded as Klaus Bohrer of Madrid, Spain, the entry being stamped 09.10.00, while another document, dated 15.2.2013, records the Porsche's sale by Bohrer to Thomas Boettcher of Amersham, Buckinghamshire. Offered with the aforementioned documentation and Porsche Certificate of Authenticity, this car represents a possibly once-in-a-lifetime opportunity for collectors to acquire one of these ultra-rare and highly sought after RSR racers.