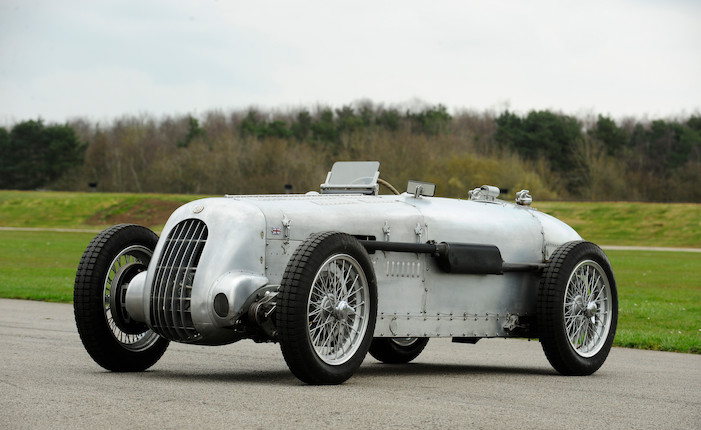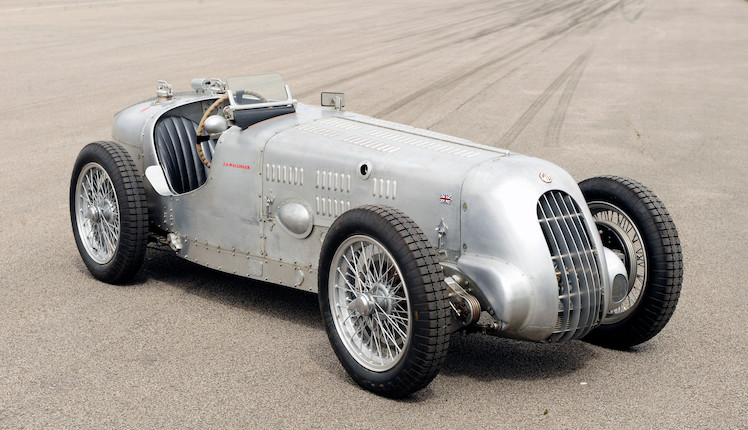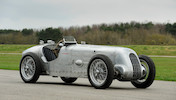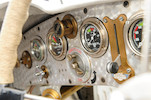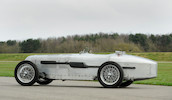 1934 MG Magnette Type NA Monoposto
Registration no. AAO 797 Chassis no. N459 Engine no. XN459R
12 July 2013, 14:30 BST
Chichester,Goodwood
Sold for £96,700 inc. premium
Own a similar item?
Submit your item online for a free auction estimate.
How to sell
Looking for a similar item?
Our Collector Cars specialists can help you find a similar item at an auction or via a private sale.
Find your local specialist
Ask about this lot
Tim Schofield
Head of Department
1934 MG Magnette Type NA Monoposto
Registration no. AAO 797
Chassis no. N459
Engine no. XN459R
Footnotes
'AAO 797' was originally registered to the MG dealership Imperial Motor Mart, which passed it on to the Keswick Motor Co. They sold the car to Mr Charles Hilton Prince of Pershore, Worcestershire who kept it for less than a year. It was then sold to hotelier H I Wilkes, owner of the Regent Hotel in Cheltenham, who ran it until 1946 when it was bought by Flt Lt Ronald Baker. The next time 'AAO 797' surfaces is in 1985 when it passed via dealer K Waistell to Barry Walker and then to John Wallinger towards the end of the 1980s.

The construction of the car in its present form began around 1990 when John Wallinger set about stripping and rebuilding the rolling chassis. A new engine block was purchased together with a Phoenix crankshaft and Carrillo con-rods. John was convinced that a compression ratio of 9:1 was possible and since he had been chief engine technician at both Weslake of Rye and also Airship Industries, he designed a new set of pistons, which Mahle produced for him, and had the combustion chamber made to his own shape and specification. Two solid aluminium cylinder head gaskets were made: one at 7:1 compression for running in and one at 9:1 for racing, the latter being fitted currently.

John loved the overall look of the 1937 Mercedes-Benz W125 Grand Prix car and the tail of the Bugatti Type 59, and incorporated aspects of both of these in the design of the bodywork. These influences can be seen in the tailpiece with its riveted upright ridge and the 'waterfall' grille (made of separate pieces like that of the Auto-Union) flanked by the carburettor air intake. The whole of the tailpiece lifts off after undoing five knurled screws to reveal the twin fuel tanks, which are pressurised either separately or together by a hand pump in the cockpit. John always meant to make a second dummy intake on the other side but never got around to it. Front and rear quick-lift jacks have been made and these support the entire car while all four wheels are changed.

There are two gearboxes: the Riley pre-selector currently installed being described as 'a full house racing with all the available goodies inside', while the other is a manual MG 'box complete with straight-cut, close-ratio gears. The latter comes with a different length prop shaft and flooring sections should the new owner wish to change over to it.

The attention to detail with which this car has been made is extraordinary, and it was always in the front of John's mind that it should be a typical Brooklands-type racer that could have been raced in period. The current vendor bought the MG from John Wallinger in 2007 and during a full season with the VSCC, changed various things to improve the car's handling and performance, making it a very fast competitor. The latest of these modifications is the installation of a Baynton-Jones racing camshaft and gear set for the Volumex supercharger, thus gearing it up to 1.3:1 and increasing the boost pressure to 14psi. Incorporating these latest modifications and running on methanol fuel, the 1,271cc six-cylinder engine is estimated to produce at least 150-160bhp, which may increase after a rolling road session to tune the carburettor. Events entered during the current ownership include (VSCC) Mallory, Silverstone, Donington, Prescott hill climb, Brooklands 12/12, etc. The car is the subject of a forthcoming article in the MG Car Club's 'Safety Fast' magazine.

Because John Wallinger originally designed the MG as a two-seater (he later changed his mind and made the cockpit opening smaller) it comes with a second seat, so if the next owner wished, the cockpit could be enlarged and the second seat installed. With a self-starter and 'Brooklands can' silencer fitted, the car could be made road legal without too much additional effort.

'AAO 797' also comes with quick-lift front and rear jacks; a set of five alloy-rim race wheels shod with Blockley tyres; a filing cabinet full of drawings and information; spark plug box; spare straight-through exhaust; Prince Bira-style hand pump; tailor made car cover; specially made trailer; and a substantial quantity of spares too numerous to mention. Offered with UK V5 registration document, it represents a wonderful opportunity to acquire a unique MG racing car eligible for VSCC, MGCC and other historic events.