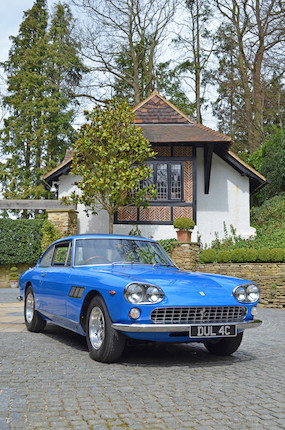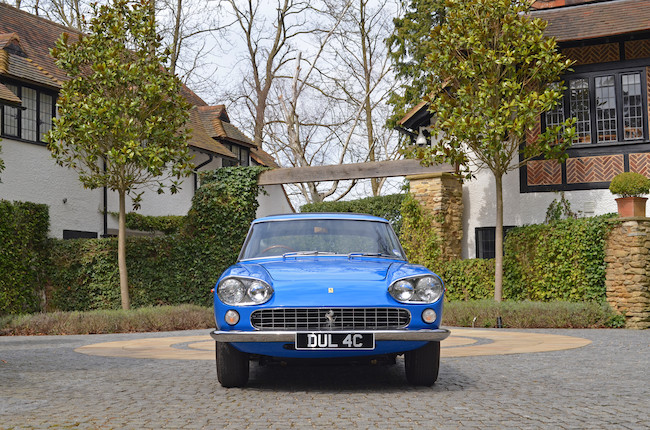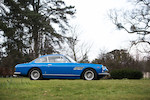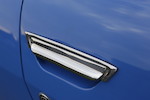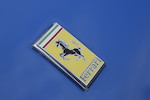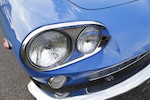 The ex-John Lennon, 1965 Ferrari 330GT 2+2 Berlinetta
Registration no. DUL 4C Chassis no. 6781 Engine no. 6781
12 July 2013, 14:30 BST
Chichester,Goodwood
Sold for £359,900 inc. premium
Own a similar item?
Submit your item online for a free auction estimate.
How to sell
Looking for a similar item?
Our Collector Cars specialists can help you find a similar item at an auction or via a private sale.
Find your local specialist
Ask about this lot
Tim Schofield
Head of Department
The ex-John Lennon
1965 Ferrari 330GT 2+2 Berlinetta
Coachwork by Pininfarina
Registration no. DUL 4C
Chassis no. 6781
Engine no. 6781
Footnotes
The splendid Ferrari 330GT offered here was personally selected by Beatles singer/songwriter John Lennon as his first car. In February 1965 The Beatles recorded 'Ticket to Ride', a song that would become one of their biggest hits, topping both the UK and US singles charts. By happy coincidence, that same month the news that Lennon had passed his driving test made headlines across the country. Within hours, the road outside the security gates of his Kenwood home in Weybridge, Surrey was jammed with Maseratis, Aston Martins and Jaguars as luxury car dealerships - hungry for business - spotted an opportunity to secure a high-profile client. The singer, by then father to 22-month-old Julian by his first wife Cynthia, strolled out to inspect the cars and chose a right-hand drive Ferrari 330GT 2+2 coupé finished in Azzuro (blue) with matching interior and priced at £6,500 (equivalent to a little over £110,000 in today's money).

Perhaps the need to accommodate his family made Lennon choose Ferrari's latest '2+2', which was a relatively new model having been introduced in January 1964. By the end of the 1950s, the market for sports cars with 'family accommodation' had grown sufficiently for Ferrari to contemplate the introduction of a four-seater model. Introduced in the summer of 1960, the first such Ferrari - the 250GTE 2+2 - was based on the highly successful 250GT. Pininfarina's brief had been to produce a 2+2 without sacrificing the 250's elegant good looks or sporting characteristics, and the master carrozzier succeeded brilliantly, moving the engine, gearbox, and steering gear forward and the fuel tank back, thus creating sufficient room for two occasional rear seats.

The 250GTE provided the basis for its replacement: the 330GT 2+2. Pininfarina was once again entrusted with the styling, adopting a four-headlamp frontal treatment that reflected the tastes of Ferrari's most important export market, the USA. The 330GT's tubular chassis was 50mm longer in the wheelbase than before, which made conditions less cramped for the rear passengers. Suspension was independent at the front by wishbones and coil springs, while at the back there was a live axle/semi-elliptic set-up. Improvements to the discs-all-round braking system saw separate hydraulic circuits adopted for front and rear.

The 330GT's Colombo-type, 60-degree, V12 engine had first appeared in the 330 America (effectively a big-bore 250GTE 2+2) in 1963. Displacing 3,967cc, the single-overhead-camshaft, all-alloy unit was good for 300-plus horsepower, an output sufficient to propel the 330GT to a maximum velocity of 152mph (245km/h) making it, when introduced, the fastest road-going Ferrari. Equipped at first with a four-speeds-plus-overdrive gearbox, the 330GT gained a five-speed transmission in mid-1965 and later that year had its four-headlight front end replaced by a two-lamp arrangement, becoming the 'Series 2' after 500 had been built. Electric windows, alloy wheels and hanging control pedals were other Series 2 improvements. Retrospectively known as the 'Series 1', the early 330GT is now relatively rare, many having been used as donors for replicas of the GT250 SWB or Testa Rossa racing Ferraris.

Built alongside the ultra-exclusive Superamericas, the 330GT was Ferrari's ultimate grand tourer for the sophisticated client during the era known in Europe as 'la dolce vita'. A favourite of Enzo Ferrari, it was the first of his cars to sell in excess of 1,000 units.

Motor vehicles were to become a passion for John Lennon, none more so than this Ferrari, which he used for the best part of three years, covering more than 20,000 miles by the time he parted with it in October 1967. A photocopy on file of the original logbook shows that the next owner was one Walter Cryer of Leicester followed by the Danesford Engineering Co Ltd of Runcorn, Cheshire, while the last owner listed is one Ryan Hodges of Chockendon, Reading, who acquired the Ferrari in December 1973. The original logbook currently belongs to a private collector in New Zealand. 'DUL 4C' is also known to have belonged to well-known racing driver Nick Faure around 1977. Copies of the Ferrari's Lennon-ownership service history and original order paperwork are contained within the extensive history file.

By the late 1980s, this special car was with the famous Modena Engineering Ferrari dealership in London, from where it was acquired by the current owner in 1989. Painted red and separated from its original registration when acquired, it was then lovingly restored to original specification, most of the work being undertaken by various specialists during 1996/1997 (see numerous invoices and photographic record on file). More recently, the Ferrari was taken back to Kenwood for a feature in the current edition of Classic Cars magazine.

Offered for sale by with its original 'DUL 4C' registration reallocated by the DVLA, this matching-numbers Ferrari 330GT comes with UK V5C document and the aforementioned extensive history file documenting its provenance and restoration, which also includes correspondence with Lennon. A wonderful opportunity to acquire a fine example of Italian motoring exotica associated with an unparalleled icon of contemporary popular culture.