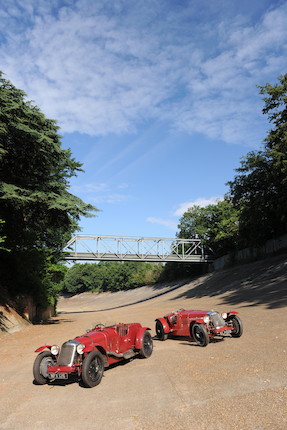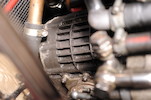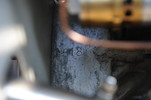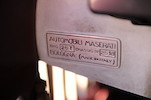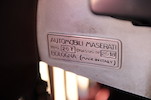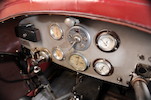 57 years in its present ownership, The Ex-Giuseppe Campari, 2nd-place to 'Tim' Birkin's Alfa Romeo 8C-2300, RAG Carburettors/L.C Rawlence team,1930-31 Maserati Tipo 26 Sport Road Racing Four-Seater
Registration no. NPX 126 Chassis no. 2518 Engine no. 2518
15 September 2012, 14:30 BST
Chichester, Goodwood
Sold for £1,681,500 inc. premium
Own a similar item?
Submit your item online for a free auction estimate.
How to sell
Looking for a similar item?
Our Collector Cars specialists can help you find a similar item at an auction or via a private sale.
Find your local specialist
Ask about this lot
Tim Schofield
Head of Department
57 years in its present ownership, The Ex-Giuseppe Campari, 2nd-place to 'Tim' Birkin's Alfa Romeo 8C-2300, RAG Carburettors/L.C Rawlence team
1930-31 Maserati Tipo 26 Sport Road Racing Four-Seater
Registration no. NPX 126
Chassis no. 2518
Engine no. 2518
Footnotes
This magical Maserati was in period a direct competitor of the smaller-engined, less uncompromisingly race-bred, Alfa Romeo 8C-2300. It should be considered absolutely within the same breath as one of the most illustrious of Italian-made Vintage and Post-Vintage Thoroughbred road racing cars.

This extraordinarily well presented survivor from Maserati's early history is offered here direct from no fewer than 57 years in its current ownership, and from 61 years within the same family. It has been restored, maintained and preserved within Mr Anthony Hartley's supreme Maserati collection and fully reflects his unique combination of admiration for the marque, hands-on engineering capability and deep, deep knowledge of these dynamic machines.

This is one of two 2.5-litre Maserati Tipo 26 cars originally imported into the UK during the winter of 1930-31. The Tipo 26 cars are normally known as 26Ms or 26Bs, but in the case of these two cars built to special British order it appears they were classified as 26s. The pair fulfilled an order placed by well-known British-based racing personality Edgar Fronteras on behalf of Mr Max Morris's RAG Patents Ltd of London, manufacturers of the RAG carburettor – these initials being derived from the name of Irish woman R.A. Garston, who provided Morris's financial backing. The cars were to be equipped with RAG carburettors, and prepared for racing by the motor engineering company of L.C.Rawlence & Company Ltd of The Cut, Lambeth, in central London. They were to be entered by M.C. Morris for top-level British sports car races in 1931.

The two cars were Maserati chassis serials '2516' and '2518', and according to Italian sources they were shipped with radiator cowl, bonnet and scuttle mounted but without the rearward two-thirds of the bodywork. The contention is that this was to be made in England since it had to comply dimensionally with RAC four-seater racing regulations requiring that competing cars of more than 1½-litre capacity should be equipped with four-seater bodies matching minimum standards. Long-term owner Mr Hartley takes a different view on this matter and from his experience of the original bodywork's constructional style believes it to have been Italian made, and not British.

These two British-market cars were described by Italian historian Luigi Orsini in his book 'Maserati – A Complete History' (1980) as the Tipo 26 series' "...only models...considered sports versions...". He went on to relate how the two cars had been purchased "...through the mediation of Edgar Fronteras, a fellow of not very Anglo-Saxon features possibly, but envied by many for the charm of his wife, an ex-nurse. His work as a business procurer for the Maserati (brothers) previously begun with the 26M of (Sir Henry) Birkin, continued until after the war, during the OSCA period...".

The cars' 2.5-litre straight-8 supercharged engines featured twin overhead camshafts and factory records indicate that units '2516' and '2518' were unusual in that double-row roller bearings rather than single-row supported the centre of the lengthy crankshaft. Mr Hartley expands upon this reference, explaining that the crankshaft front and rear bearings are double-row self-aligning ball races. The centre main-bearing on early cars was a split roller-type but on later cars it was replaced by a large bronze casting housing white-metal bearing material.

Both cars had four-seater length frames–150mm longer than those of their two-seat/Grand Prix racing sister cars. For the endurance racing facing them – and particularly the battering that would be meted out by the bumpy bankings of Brooklands Motor Course during the Double-Twelve 24-hour race there - these chassis frames were constructed from 4mm thick steel instead of the 3mm thick stock that Maserati used in their Grand Prix frames. Their chassis side-rail depth was also greater, 120mm amidships compared to only 100mm for the Grand Prix chassis, and the frames were 20mm wider with the bodywork overhanging some 50mm each side. The radiator mounted on top of the chassis instead of down in line with the dumb-iron undersides as on the GP car. For the Double-Twelve the new Maseratis were rigged with full-width windscreens in addition to their individual aero screens for driver and riding mechanic, and hood. The original hood frame survives on '2518' offered here.

These two British-destined frames also featured longer-than-standard front springs, the four-seater racing-regulation bodies and dynamo, starter motor and lighting systems. Engineer R.A. 'Dickie' Oates worked with the Rawlence Company to prepare and run these cars in the Brooklands Double-Twelve race on May 9,1931, followed by the Irish Grand Prix sports car race, in Phoenix Park, Dublin, on July 19,and the RAC Tourist Trophy race at Ards in Ulster on August 22 that year.

In the Brooklands Double-Twelve, Captain George Eyston shared one car – wearing race number '4' - with Italian mechanic/driver Giulio Ramponi, but its back axle reputedly failed on the final lap of the first day's racing. Mr Hartley finds this difficult to believe since it is so robust. Edgar Fronteras and Oates were non-starters in the second car. 'Wilkie' Wilkinson, later famous for his preparation of the Evans family's Bellevue Garage MGs and post-World War 2 of the double Le Mans-winning Ecurie Ecosse Jaguars, worked for L.C. Rawlence at the time.

He was riding mechanic in the Eyston/Ramponi Maserati for the Double-Twelve - his first race –as he later recalled in his autobiography 'Wilkie' (Nelson & Saunders, 1987) as follows: "I would never forget lapping Brooklands with Eyston close on 120mph in that big Maserati. After the 8am start for almost the whole of the first twelve hours, we drove right up at the top of the banking, close to the unprotected rim. To be driven round Brooklands at that speed was at first a terrifying experience. Even after you got used to it, it was still somewhat shattering. (On the rough banking) the cars were most uncomfortable; the Hartford friction-type shock absorbers were locked-up almost solid. The Maserati leaped and crashed over the bumps, slamming into the concrete with bone-jarring force. I was soon aching all over. The racket from the exhaust, even with the compulsory Brooklands silencer, was deafening. The heat from the exhaust on my left was more than equaled by the heat from the gearbox on my right that burned my legs... There was only a tiny aero screen to protect my face. We had no crash helmets, just linen helmets and goggles. The car suffered too: wing stays kept breaking, forcing us to stop and bolt them together again, and put new brackets on. But these were only minor problems; the car went very fast all day, like the proverbial bomb.

"Then, on the very last lap, the crown wheel and pinion failed as Ramponi took it off the Byfleet Banking. The axle made a horrible grinding noise as he pulled off the track. A new axle could have been fitted quite quickly, but none was available...the car was withdrawn".

Both of the British team's 2.5-litre Maseratis '2516' and '2518'were then re-prepared in Lambeth for the trip to Dublin for the Eireann Cup race – an event plainly of great significance to Max Morris' Irish backer, Ms R.A. Garston, which is presumably how they could afford the services of the great Alfa Romeo and Maserati works driver Campari. 'Wilkie' again: "Eyston drove one Rawlence Maserati and Giuseppe Campari travelled from Italy to handle the other."

George Eyston was intrigued to learn how much Campari's Italian riding mechanic was being paid for his work, in contrast to his man Wilkinson. "The answer was twenty Pounds for this one race. For me...", wrote 'Wilkie'; "...that was almost six week's wages". The Captain convinced Rawlence that his man was as capable as any Italian mechanic and must therefore be paid the same. "That twenty Pounds was the biggest sum of money I had ever got in my working life", 'Wilkie' recalled.

The Brooklands back-axle trouble had been traced to a flexing axle casing allowing oil to escape past the seals. "We fixed a grease gun in the cockpit holding at least a pint of oil, and connected it by a long flexible pipe to the rear axle. During the race I was to turn the gun down several turns every lap to keep the axle topped up with oil". While fabricating a refueling funnel, 'Wilkie' then gashed his right hand. The wound turned septic and on race morning Eyston took him to the MO to have the wound drained and bandaged. "In the race we got away to a good start, and I felt confident, despite my numbed hand. Then it started to pour with rain. If Brooklands was tough, this was terrifying. On the fast straight on the back leg of the circuit the Maserati seemed to be going in every direction at once. I remember thinking that Eyston would not crash if he could possibly help it, so we would probably survive it all somehow. If I didn't pump the fuel tank pressure enough, the engine would begin to spit and splutter – 'Pump the damn thing!', Eyston would shout – if I pumped too much the carburettor would flood and the engine lose power. In the terrible conditions Eyston needed clean goggles very frequently – the shout of 'Change!" would come nearly every lap – and he had no spare hands to change them himself. But soon we were in the pits with a misfiring engine; the plug leads were soaked. It seemed to take a long time to change all eight plugs; we fitted softer ones more suited to the slower speeds in the wet.

"Just as I was changing Eyston's goggles yet again I noticed the dynamo, driven off the back of the camshaft, start to vibrate badly. The mounting bracket was broken ..." – Mr Hartley finds this difficult to believe, the casting is very large, he believes the clamp came loose – "...I wedged my right foot on top of the gearbox to keep the dynamo in place. As we came into a corner the car jumped out of gear. Eyston...shouted at me to hold the lever in gear. We, and the other leaders, were lapping at over 80mph." After losing third place due to a late stop for fuel, they finished fourth.

Campari, meanwhile, had absolutely shone in the sister RAG Patents/Rawlence Maserati harrying Sir Henry Birkin's Le Mans Alfa Romeo 8C-2300 for the lead. But while narrowly leading from the Maserati, Birkin had slid wide at Gough Corner, throwing up a shower of mud and stones, one of which had smashed into Campari's goggles, splintering glass into his eye. Ramponi, who had been on refueling duty in the pits, took over Campari's car but was unable to match the opera-singing Italian Champion's former pace. Following emergency treatment by an Irish doctor, Campari was unable to contain his impatience to resume his battle back to Birkin. One account described how there was "...a sudden tremendous commotion in the Maserati pit, where Campari was to be seen almost in the middle of the road, waving down Ramponi; and as he came in the one-eyed giant leaped into the car and set off like a tornado on a desperate bid to catch Birkin...". He just failed, and Campari's Maserati – said to be '2518' now offered here - would finish second to the Alfa Romeo 8C-2300, with the Hon. Brian Lewis's Fox & Nicholl team Talbot 105 third and Eyston's Maserati fourth... These Maserati 26s kept good company.

The RAC Tourist Trophy at Ards then proved even more arduous, Eyston finishing eighth in one Rawlence car while Fronteras had to retire his after just one lap due to an engine problem.

It appears that RAG Patents then failed in the Depression year of 1932, and Dickie Oates assumed ownership of both cars in part payment for fees left owing. Car '2518' was then sold – or possibly rented - to J. Cumming who drove it in 1933 in perhaps five races at Brooklands, finishing second at the Easter meeting. Paul Chivers also drove the car and took a second place in a later Brooklands event. In 1935 Adrian Boyd then appeared in one of these Maseratis – possibly the sister '2516' – while Sir Ronald Gunter sand-raced what may have been '2518' at Southport and Saltburn. Boyd's driving was described at the time as "wild" but he won a minor event at Donington Park. Dickie Oates then reappeared in what is thought to have been '2516' – bored out to a quoted 2,810cc – at Brooklands, the Brighton Speed Trials and the Shelsley Walsh hill-climb in 1935-36. It is also now offered here from the Hartley Collection, and its subsequent career is described under Lot 129, as it was sold into South African ownership in 1937.

Meanwhile, back in England, R.F. Oates sold '2518', advertising it for £350 in the monthly magazine 'Speed'. It is evident that at some stage in his stewardship of both cars that the engines were swopped between the two chassis. This car's engine, gearbox and back axle had already been sold to South Africa as spares for the sister car. Many years later, most of these components were retrieved from South African ownership by Mr Hartley, who found that – for example – the brackets from the retrieved oil cooler supplied pre-war amongst spares for '2516' actually matched holes drilled in his always British-domiciled chassis '2518'.

It appears that in 1937 this Maserati '2518' was sold by Oates to F. Ivan Carr, who then had the misfortune to break a con-rod during a road journey, damaging the crankcase. The engine was rebuilt and the car sold to the Winter Garden Garages, of London WC1 who then advertised it for sale through 1938-39. One E.D Saddington owned the car upon the return of peace in 1945. It was then offered for sale by the Rootes Brothers' dealership in Maidstone, Kent, and sold in 1946 to J.H. Rosslyn Smith. He had it throw another con-rod and tried to return it to Rootes. The engine was apparently discarded at that time and in 1949 the car was advertised, without engine, by racing driver George Abecassis's famous company, H.W. Motors of Walton-on-Thames.

It was bought by Maserati 8C-3000 Grand Prix car owner Roland Dutt as a source of spares. In 1964 he wrote to leading Maserati researcher Ken Stewart, describing this Tipo 26 as: "...the Campari car, (with a) stepped chassis reinforced members from front to just rear of the rear engine mounting. It had quickly detachable mudguards, headlights etc and a 2.9 engine. Just after the war it was owned by someone living in Southen. This exuberant gentleman put a rod through the side (I bet he did it in first gear). The car, less engine, went to George Abecassis at Walton-on-Thames (HWM). I then bought it for spares. What was left after I removed gearbox, torque tube, back axle etc was given to my mechanic. I have no idea whether he finally built it up into anything. An interesting point is that the torque tube was approximately 6-inches longer than that on my car..." – indicative of the Tipo 26's specially long wheelbase compared to the two-seat GP model – "...and had to be shortened".

By 1950 the old Maserati had been revived with 3-litre Riley V8 engine and gearbox and was advertised for re-sale by John Staveley. A Mr E. Pedley of Harrow, North London, re-advertised it in 1951 less engine and gearbox, and the car was bought later that year by Anthony Hartley's older brother, Michael, of Horsham, Sussex. He was told that it was "...the remains of the ex-Campari car and had been imported for the Tourist Trophy race".

On July 7, 1952, Michael Hartley road-registered the car 'NPX 126'and by 1954 had rebuilt it into running order using a Ford V8 engine and driveline. The car was then purchased from him by his brother Anthony, who has owned it ever since – through no fewer than 57 long years - and who has completely restored it to the fine as-original specification in which it is offered here.

In a 1960s letter, in light of his knowledge at the time, Mr Hartley wrote of it to Peter Hull of the Vintage Sports Car Club: "The chassis number although not stamped on the chassis as far as I have been able to see is '2513'. This number is given in the log book which is not original (as up to this time the car had never been registered as had only been used for racing) as my brother had to register the car when he put it on the road in 1954 with no original guts to it, but he assures me he obtained this number from a plate on the front chassis cross member and I feel he could not have made this number up as he had no idea at this time about what form Maserati chassis numbers took. But when the chassis frame was finally completely stripped, a patch of differently-shaped metal was noticed. This proved to be lead filling, and once removed it revealed the clear stamping '2518' beneath". Plainly an indistinct stamping of '2518' had once been misread as '2513'.

As offered here, '2518' embodies its original chassis – now boxed-in for enhanced rigidity - highly-original bodywork "...apart from the seats, rear undertray, floorboards, rear lights and canvas" and highly original running gear while Mr Hartley has crafted many new mechanical components to original specification to ensure useable reliability. The engine features its original cylinder head and exhaust (apart from the silencer), original RAG carburettor body. The original upper crankcase half and block are included with this Lot, the starter, dynamo and magneto are original, the gearbox re-made, the torque tube original, the majority of the braking system is also original, as are the axle tubes.

Amongst Maserati 8C cars this is absolutely one of the most original survivors. It is an extremely rare, classical straight-8 supercharged four-seat sports car, offered here in great order from one remarkably long-term, extraordinarily capable ownership. It has excellent provenance, it is accompanied by a comprehensive documentation file plus technical restoration and running notes...and it has that extra cachet of the Giuseppe Campari racing history. The vendor says it all when he declares "I have driven an Alfa Romeo 8C and in contrast to my Maserati...it's so easy it's boring!" We commend this wonderful survivor to you for the closest inspection and consideration.