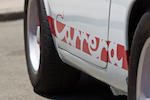 1973 PORSCHE 911 CARRERA RS 2.7

Chassis no. 9113600287
Engine no. 6630284 (see text)

2,687cc SOHC Flat 6-Cylinder Engine
Bosch Mechanical Fuel Injection
210bhp at 6,300rpm
5-Speed Manual Transmission
4-Wheel Independent Suspension
4-Wheel Disc Brakes


*Documented Touring specification model with desirable options
*Original color scheme and one of the first 500 homologation cars
*Known history since 1970s in Japan
*Eligible for numerous events including Tour Auto
*Single Japanese ownership for 30+ years

THE PORSCHE CARRERA RS 2.7

The Carrera RS was launched in 1972 as a homologation special to satisfy requirement for the Group 3 international racing class the following season, one of the most fiercely contested and most important GT categories in Europe. Porsche initially planned to build just 200 cars, expecting little response from clients, but this was quickly revised upwards as it became apparent that the model would be a runaway success both on the road and the track. Some 1,500 cars were eventually built before production ceased in 1973, and from the day the last car was built the Carrera RS has come to be regarded as the high point in 911 evolution. A combination of ultra light weight (900kg in racing trim), a free-revving yet torquey 2.7-liter engine developed specially for the model, fantastic brakes and super responsive handling blend to form a perfect road/race GT which was voted by former Formula 1 World Champion John Surtees (amongst others) as the greatest driver's car of all time.

Visually, the RS Carrera featured its distinctive striping and its trademark rear burkel or ducktail, as well as flared rear wheel arches to accommodate wider wheels. Numerous other deletions were all in the name of reducing weight, and a tweaked suspension added to the package. Overall, the style of the RS matched its performance in terms of being a trend-setter.

THE MOTORCAR OFFERED

Undeniably one of the most desirable sports driving cars of its era, the Carrera RS 2.7 has become a legend. This particular car has its own unique and interesting history, beginning with its specification from the factory. As noted in the seminal work on the model, Carrera RS by Gruber/Konradsheim, Porsche 911 Carrera RS #9113600287 was equipped as an M472 Touring model and fitted with options including a retractable seatbelt (419), electric antenna stereo (440), electric window (651), and was finished in Grand Prix White with red Carrera script (2225). It is noted to have left the factory with Light Black interior (11) and fitted with Lightweight seats (421).

Being one of the desirable first 500 examples produced, 9113600287 benefits from being built under the initial homologation directives, and features the thinner gauge sheet metal used in the bodywork, and thinner side windows.

The Carrera RS was exported to Japan in May 1977 through a dealer based in or near Kyoto. The dealer sold the car to a private individual later that year, who registered the car in Kyoto on license plate 'KYO 33 SE 79-44'. This license number is specific to the Kyoto Prefecture of Japan, while the '33' signifies that the car is over two liters in engine displacement. An old copy of a Japanese title shows that the car was registered in Japan for the first time in December of 1977.

Somewhat surprisingly, the Carrera retained this registration mark until it finally changed hands in 2009. It is understood that the car had only one owner from 1977 to 2009, as in Japan the license plate registration changes upon transfer of ownership of a vehicle. Additionally, plates are affixed using a tamper-proof bolt sealed by the Japanese government official alloy seal which is broken if the plate is ever removed. These bolts can only be resealed by the Japanese Department of Transportation and when this happens, new plates are typically issued. Therefore, the car's vintage style Kyoto plates that it wore until 2009 are evidence of its long-term single ownership. Period photographs taken during its time in Japan in the early 1990s show the RS parked on the street in Kyoto like any other car, at a time when such things would not be considered uncommon!

Upon discovery in 2009, the Carrera RS was found to be largely complete yet lacking its original Type 911/83 engine. The long-term previous owner recalled that after an engine fire circa 1990, the original engine was discarded and a 3.0-liter 911SC motor had been installed in the RS in order to keep it on the road. While this would never happen today, in 1990 a Carrera RS was not yet seen as the blue chip collectible it has now become, and such a fate was hardly inconceivable.

With a desire to restore the car to its factory Carrera RS 2.7 configuration, the previous owner sourced a correct Carrera RS Type 911/83 engine case in Germany and commenced with a complete engine overhaul. This correct-type replacement engine was then stamped with the RS's original engine serial number and installed in the car.

Cosmetically, the car was stripped to bare metal and completely disassembled before being painted in its factory correct original color scheme. The interior was also restored to very good cosmetic standards; the RS's lucky occupants will enjoy the lightweight style seats along with the rare option of power windows. The front trunk features the correct plastic fuel tank and collapsible spare tire, date coded December 1972. Importantly, the RS retains its jack, tool roll, and original equipment air compressor.

Today, with its correct type engine and presented in its factory delivered color scheme, this Carrera RS, with its long list of factory options, represents an ideal candidate for the collector seeking a car to drive on rallies and tours. It would be a great choice for events like the Tour Auto that put the focus on the driving, and should acquit itself admirably, in keeping with the Carrera RS legend. It is, in short, an icon.


Saleroom notices
Please note that the title for this vehicle is in transit.