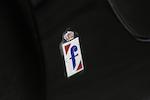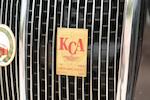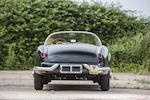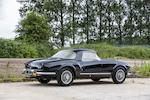 1955 LANCIA AURELIA B24S SPIDER AMERICA
Coachwork by Pinin Farina

Chassis no. B24S-1177
Engine no. B24 1239

2,451cc OHV V6 Engine
Single Weber 40 Carburetor
118bhp at 5,300rpm
4-Speed Manual Transmission
Sliding Pillar Independent Front Suspension - De Dion Rear Axle
4-Wheel Hydraulic Drum Brakes


*Offered with rare hardtop
*One of 181 left-hand drive B24 Spider Americas built
*Previously in two long term Italian collections
*Fitted with desirable options including wire wheels
*La Dolce Vita encapsulated in a motorcar


THE AURELIA B24S SPIDER AMERICA

Race developed V6 engine, superlative handling and sensational Pinin Farina styling: these are the ingredients of a sports car classic and the Lancia Aurelia B24S Spider America has them all.

Lancia's classic Aurelia, the first car ever to employ a V6 engine, was launched at the 1950 Turin Motor Show. An advanced unitary construction design, the 1.7-liter Aurelia featured all-independent suspension and a combined gearbox/rear transaxle on which were mounted the inboard brakes.

The sedan was joined the following year by the Pinin Farina-styled B20 Coupé, a fastback '2+2' on a shortened wheelbase which, with its combination of sports car performance and sedan-like practicality, can be said to have introduced the Gran Turismo concept to the world. Introduced in 1953, the 3rd and subsequent series B20s were powered by a 2,451cc, 118bhp version of the pushrod V6, and this was adopted for the B24 Spider, also called the 'America', launched in 1954.

Acknowledged as one of Pinin Farina's masterpieces, the Aurelia B24 Spider combined sporting characteristics with an elegance that presaged another of the Torinese carrozzeria's great works, the Alfa Romeo Giulietta Spider of 1955. For the B24 Spider, the Aurelia B20 chassis was further shortened and came with a floor-mounted gear change as standard. Its performance equaled that of the B20 Coupé, top speed being in the region of 115mph (185km/h).

Unusually clean lines enabled the Spider to achieve what was an exceptional performance for an open car of the period, being unencumbered by external door handles (there were internal pull-cords) and benefiting from a gracefully curved wraparound windscreen, and the model's signature styling feature, split bumpers front and rear. Only 240 B24 Spiders were manufactured during 1954/55, and today the model is one of the most sought-after of post-war Lancias.

Only 181 left-hand drive B24S models were built - the S stood for sinistra, Italian for 'left'.


THE MOTORCAR OFFERED

This is a beautiful example of the highly coveted Spider America model, which benefits from being presented in one of the best possible color schemes for these cars, black, accentuating all of its attractive chrome body decoration. Better still, it is equipped with the two definitive accessories for the model, wire wheels with their dished large hub caps, and the elegant hardtop, universally accepted as one of the few such tops that complements or possibly even improves its exquisite Pinin Farina lines.

Chassis 1177 was delivered new in its Italian home market, as recorded on copies of its period road license documentation. These denote that the car was originally delivered to Dario Fasano of Torino, and remained with him for more than 30 years in that all-important Italian motor city, before passing to its second owner, Alberto Garnerone, also of Torino, in October 1987.

Shortly before it passed to its second owner, the car was entrusted to noted Lancia restorers KCA of Milan, who in their renowned fashion refurbished the car to very high standards and with strong knowledge of the details of these intricate and technically advanced cars. Amazingly, in the more than two decades that have elapsed since this restoration was completed, the Lancia is said to have covered only 2,000 km.

With Lancia Registro Storico, Automobile Club d'Italia and Italian transport papers on file, this ultra elegant and chic 1950s Italian sports car is offered publicly for the first time ever.