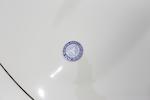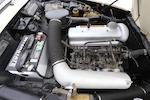 1960 Mercedes-Benz 190SL Roadster
Chassis no. 121042-10-014520
Engine no. 121921-10-014637
1,897cc SOHC Inline 4-Cylinder Engine
2 Solex Carburetors
105bhp at 5,700rpm
4-Speed Manual Transmission
4-Wheel Independent Suspension
4-Wheel Drum Brakes

*Two owners from new
*Handsome white and black color combination
*Much recent refurbishment

The Mercedes-Benz 190SL

Alongside its hyper-expensive race-bred sports car - the 300SL - Mercedes-Benz offered the less exotic but no less refined 190SL. Announced in 1954 and based on the 180 saloon whose all-independently-suspended running gear it used, the 190SL did not enter production until January 1955, the delay being caused by alterations aimed at strengthening the saloon's shortened platform to compensate for the open body's reduced stiffness. 'Very few new sports cars have been so eagerly awaited or so long in coming as the moderately priced SL version of the Mercedes-Benz,' observed Road & Track magazine. Mounted on a detachable sub-frame along with the four-speed manual gearbox, front suspension and steering, the power unit was a 1,897cc overhead-camshaft four - the first such engine ever to feature in a Mercedes-Benz.

Breathing through twin Solex downdraft carburetors, the M121 unit produced 105bhp at 5,700rpm, an output sufficient to propel the 190SL to 100km/h in 13 seconds and on to a top speed of 170 kilometers per hour. The fact that the 190's ride was more boulevard than sporting, and that many contemporary sports cars could out-perform it while costing a good deal less, did nothing to deter sales. The model was a big hit in the USA, where many of the slightly fewer than 26,000 produced between 1955 and 1963 found homes.

The Motorcar Offered

The owners report that this example of the 1950s era four cylinder SL Roadster is known to have an uncomplicated two custodians since its original supply in 1960. The first of those would retain the car until last year.

Back in 2006 in its original ownership the car had been repainted in its original scheme of Ivory white, at the same time its engine was rebuilt, and most of the chrome work was replaced. Since coming into the present custodian's hands, the car has received further sympathetic restoration work retaining the essence of its originality, while enhancing its aesthetics to make it more attractive and ready for use. This work has included the fitting of a brand new German canvas top, complete with chrome strip, and a new black leather top boot.

Now freshly detailed and presenting very finely, it is described as running exceptionally well also. Complementing its visuals, is a nice documentation file with original books and numerous bills for the above mentioned work.
Footnotes