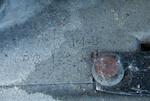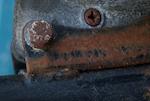 1969 BSA 172cc D14 Bantam
Registration no. HDY 635G
Frame no. PC12606
Engine no. PC12606
This BSA Bantam D14 was purchased by the current vendor from one Karl Gratton in January 2004 (receipt on file). 'HDY 635G' had already been restored by a previous owner (during the late 1990s) and since acquisition has been kept - unused - as part of the owner's private collection. The Bantam was in good working order when purchased in 2004 and should require only relatively gentle re-commissioning before returning to the road. Sensibly updated with a Mikuni carburettor, the machine is described as in generally good condition and offered with Swansea V5 document and a quantity of old MoT certificates (most recent expired July 1997).