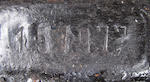 One of only 28 built
1963 Porsche 356 Carrera 2 Convertible
Chassis no. 157977
Engine no. P97221
The evocative 'Carrera' name first graced the flanks of a Porsche in 1955. Applied to a 356A powered by a slightly less ferocious version of the racing 550 Spyder's 1.5-liter, twin-overhead-camshaft, roller-bearing engine, it had been adopted to capitalise on Porsche's victories in the Carrera PanAmericana in 1952 and '54. Dry-sumped like the racer's, the four-cam Carrera engine produced 100bhp, some ten horsepower less than in race trim. Nevertheless, this was good enough to propel the 356 Carrera to over 120mph, making it the fastest 1.5-liter production car of its day and a formidable racetrack competitor. Significant developments included a capacity increase to 1.6 liters in 1958 and the adoption of a plain-bearing crankshaft at the same time.

Introduced in the autumn of 1961 at the Frankfurt Auto Show, the 2-liter Carrera II became the first Porsche production car to have disc brakes. Numerous additional cooling vents were among the recently introduced improvements, but most attention was focused on the new 1,966cc four-cam engine. This produced 130bhp (DIN) at 6,200rpm, and while the Carrera's top speed increased only slightly to around 125mph, there was a marked improvement in acceleration despite the newcomer's greater weight, the 0-100mph time being cut from 33.5 seconds to 27.2. The Carrera II had been introduced part way through 356B production, and continued virtually unchanged after the 356C's arrival in 1963.

"The car's acceleration is truly exhilarating," enthused Road & Track magazine. "The clutch takes quite a bit of throttle without protest, and when one finds that it is time for 2nd gear, down comes the stick in a flick, more acceleration, and other cars pass as in reverse. High up in the speed range this is it - the effortless superiority of the true high-performance machine." It's a sensation that even at legal road speeds this cataloguer can endorse wholeheartedly with this example, a good straight original car which feels tight and together, while all the time itching to go faster and test its cornering abilities.

Delivered new in 1963, it is understood that this car has had just 2 previous owners, the first was a Dr. Breidenbach of Oakland, CA, and according to a copy of its DC Title, the last owner purchased the Carrera 2 on May 11, 1976. The odometer states a figure of approximately 81,000 kms which seems to be substantiated by various notes of mileages at points in its life.

At some point in its lifetime, we believe 15-20 years ago the car underwent a thorough cosmetic restoration at which point it was painted the current period dark gray color. The interior was redone in the 1970s and now shows some age but no damage in any way. Unusually the Porsche still retains features such as its original heater system, and although it is no longer operative, it is nevertheless a nice period detail and provides a good gauge of the originality/authenticity of the car in general.

The car has recently been fully serviced, with a clean bill of health, compression and leakdown tests returning perfect results.

A super rare four cam Porsche Cabriolet, the holy grail of 356 enthusiasts!